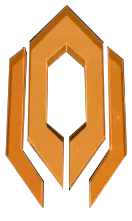 Cerberus Daily News delivers daily news about the Mass Effect universe via the Cerberus Network. In-universe, these news reports take place in 2186 CE.
The following is an archive of Cerberus Daily News reports from February of 2012. This archive is preceded by Cerberus Daily News - March 2011 and followed by Cerberus Daily News - March 2012.
These reports are also available from the Alliance News Network.
02/21/2012 - Delayed Collider Now Online
"Susskind Supercollider experiments on Calabi-Yau manifolds; results "promising," say physicists."
02/22/2012 - New Year's Eve Ball Found
02/24/2012 - Citadel Ship Shot Down Over Garvug
02/27/2012 - Contact Lost With Batarian Homeworld
02/29/2012 - Khar'shan Comm Buoy Outage Continues
Community content is available under
CC-BY-SA
unless otherwise noted.