New Pokemon Games - The Loop
Play Sound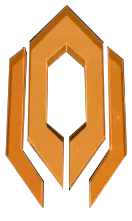 Cerberus Network is an online DLC and news service for Mass Effect 2. It is included with every new copy of Mass Effect 2 and the Mass Effect Trilogy, and can also be downloaded separately at no additional cost.[1] It can be accessed from the Mass Effect 2 main menu, and is seen as a terminal display for news and updates.
Activation
On the main Mass Effect 2 start screen, there is a second computer on the right-hand desk that opens to show the Cerberus Daily News and any new DLC that is available. If Cerberus Network has been activated on a console, each individual profile will have access to the downloaded DLC. However, only the profile that activated Cerberus Network will be able to download new updates.
The Retail Bonus Items are not available through the Cerberus Network until unlocked. The Promotional Bonus Items are not available through the Cerberus Network until unlocked through other means.
Any DLC obtained through the Cerberus Network is downloaded through BioWare's social site on the PC, through the Xbox Live marketplace on the 360, or through the PlayStation Store on the PS3.
Due to the deactivation of Bioware's website, redeeming your activation code to obtain the Cerberus Network can no longer be done. The alternative is to turn to your EA account's settings and going to the Redeem Product Code section and entering it there.
Available downloads
Cerberus Network-only downloads
These items are available for players to download upon activation of the Cerberus Network.
Free downloads
Any Promotional or Retail Bonus Items can be downloaded through the Cerberus Network once the necessary codes are redeemed or other requirements met.
Paid downloads
These items are available on the Cerberus Network for purchase, however the Cerberus Network is not required to obtain them.
References