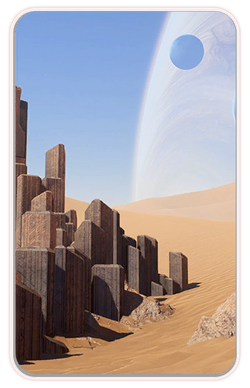 Drack
is concerned about tensions at the
krogan
colony on
Elaaden
. He's forwarded you an email from
Jorgal Strux
, a well respected krogan from an old family. Strux has asked to meet you at a trading post called Paradise. He also asked that you keep it a secret.
Acquisition
Edit
When Pathfinder Ryder returns to Tempest from the first visit to Kadara Port, a meeting called by Drack starts automatically. When the meeting is over the mission begins. An email will be sent by Drack.
Walkthrough
Edit
Travel to Elaaden in the Zaubray system to meet with the krogan contact
Edit
Head to the Zaubray system and land on Elaaden. Choose a squad using the Loadout screen and disembark. A cutscene will start with Drack disembarking from the Tempest at the same time as Ryder (even if Drack isn't chosen for the squad). Drack says he will go ahead to the New Tuchanka colony to smooth things over and will be waiting at the New Tuchanka gate whenever Ryder first goes to the colony.
Note: This mission completes automatically when Ryder lands on Elaaden at The Paradise. The follow-up mission Conflict in the Colony starts automatically. Neither mission prompt will show up onscreen.
Community content is available under
CC-BY-SA
unless otherwise noted.