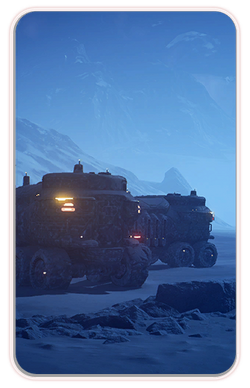 Voeld
has many battle sites where
kett
invaders fought
Angaran
Resistance
forces. Some sites contain datapads left by an elite team of Resistance fighters hunting kett that exterminated a small angaran outpost. The Resistance may need help bringing the kett to justice.
Acquisition
Edit
This mission is acquired by finding any one of the battle sites and reading the datapad there.
Walkthrough
Edit
Find other battle sites on Voeld
Edit
There are three battle sites scattered around Voeld; once you discover any one of them, the other two sites will be marked by navpoints
. The battle sites are located:
On the ice flats northwest of Hjara Station, near some ice pillars next to a Remnant site. A trail of bodies lead away from a kett vehicle.
North-northeast of Techiix, with a kett vehicle surrounded by a few kett bodies.
South-southwest of Techiix, at the southern end of the narrow canyon. It is marked by a flare surrounded by kett bodies and a dead angara.
After finding all three datapads, SAM is able to estimate a location that the surviving Resistance members are headed to.
Investigate the location provided by SAM
Edit
The last location is northwest of Eroesk. There is a nearby Forward Station that can be fast travelled to and then head northwest to the navpoint. Nearing the navpoint location, there is a kett vehicle surrounded by bodies. It seems that the Pathfinder team is too late. A kett ship drops in more kett to fight off; once they are defeated, go up the hill to find the last datapad.
SAM transmits the data of what happened to these Resistance members to the base, and the mission is complete.
Community content is available under
CC-BY-SA
unless otherwise noted.