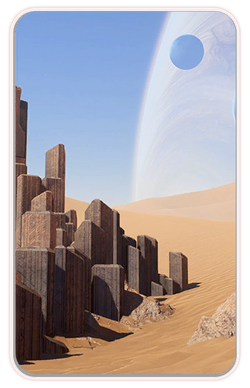 Lexi
has developed a serum that may hold off the symptoms of neural decay that a number of scavengers are experiencing. All she needs is the perfect test subject.
Acquisition
Edit
After completion of the above, the next time that Pathfinder Ryder enters The Paradise this mission will be added.
Walkthrough
Edit
Pick up Lexi's serum
Edit
Follow the navpoint
to the serum and collect it.
Scan scavengers to find a candidate
Edit
Lexi will come over the comm and say that she needs a candidate. You will then have to scan people in The Paradise until a candidate can be found. There is no need to scan all of the people as a navpoint will be added out near the edge of the establishment. Head to the navpoint and scan the scavenger.
Talk to the scavenger
Edit
When Ryder scans the scavenger at the navpoint, Lexi says that you will have to ask for the scavenger's permission to administer the serum. It will take some persuasion before he agrees. On the second dialogue node, Ryder can either choose to further persuade him, leading the scavenger to accept the serum, or to depart without administering it. After the conversation, the mission ends.
Lexi says she will watch the progress of the scavenger and that she will report back when she has found something.
Aftermath
Edit
You will receive this email later:
+270 XP (may not show on screen)
Community content is available under
CC-BY-SA
unless otherwise noted.