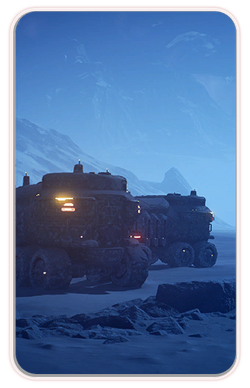 A datapad found in the Resistance base states that supply drops aren't arriving as scheduled. Investigating the matter could turn up clues.
Read one of the three datapads (marked with a
) scattered in the Angaran Resistance Base on Voeld. One is on the console near Intelligence Officer Davja Kaas:
One is on a console north of Olisk:
One is on a console in the infirmary:
Olisk denies there are any problems with the supplies. When Pathfinder Ryder confronts him with the information found on the data pads, he admits there are problems and explains he is keeping quiet to prevent a morale drop. Changing the drop points haven't stopped supplies from getting lost, but he can't send someone to investigate without raising suspicions. You will take on the task of checking out the drop points for him.
Use the requisition terminal
[
edit
|
edit source
]
Interacting with the console gives Ryder the navpoint
for the latest drop point.
Go to the navpoint location north-northeast of the Angaran Resistance Base. When Ryder gets close enough to the location, the next objective will start.
There are Roekaar forces at the drop point. Defeat them.
After the fight, SAM detects a datapad in the area. Read the datapad.
SAM sends Olisk a message that the drop point has been secured which complete the mission.
Community content is available under
CC-BY-SA
unless otherwise noted.