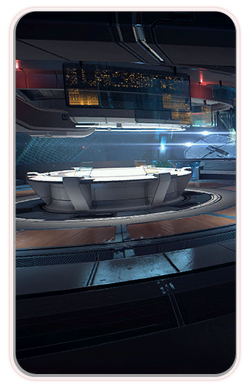 Liam
suggests the crew would enjoy a relaxing movie night.
Acquisition
Edit
Once you have gathered all of the squad members on the Tempest, talk to Liam to acquire this mission. You'll receive an email from him as well but it's not required to read first.
Walkthrough
Edit
Get a movie library download from the Nexus
Edit
In the Operations section of the Nexus, head to the navpoint
in the room next to the prison cells. There will be an Archive System in the back. Using the archive will supply the movie library that Pathfinder Ryder needs.
Return the movie library to Liam on the Tempest
Edit
Talk to Liam on the Tempest to give him the movies. He says he'll look through them and the mission will complete.
+270 XP (doesn't show on screen)
Community content is available under
CC-BY-SA
unless otherwise noted.