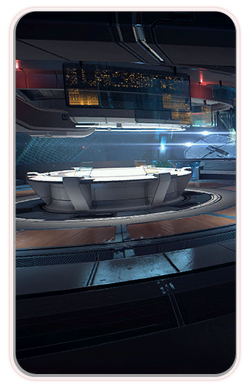 Suvi
has offered to make snacks for
Liam's
movie night but needs specific ingredients.
Acquisition
Edit
After rescuing the Moshae Sjefa from the kett facility, Suvi sends this email:
Go and talk to Suvi. She thought about getting some snacks for the movie and has found an angaran recipe that she believes will make good snacks. However, it requires a local Heleus plant that is hard to find.
Walkthrough
Edit
Find a plant on Aya for Suvi
Edit
Purchase a Tavarv Plant from Yevth the General Goods Merchant in Aya on the Docks for 10

.
Return the plant to Suvi on the Tempest
Edit
After giving the plant to her, Suvi claims she knows a way to jazz it up.
+270 XP (doesn't show on screen)
Community content is available under
CC-BY-SA
unless otherwise noted.