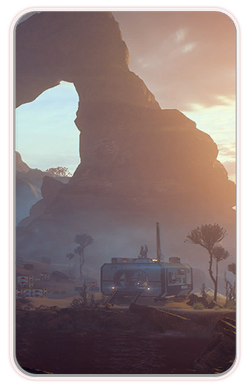 Chief Engineer
Grace Lito
was one of the last people off
Eos
after watching both
Promise
and
Resilience
slowly fail. She went back into cryo on the
Nexus
. She might be willing to redeploy once your
outpost
is placed.
Acquisition
Edit
In the area on the cliffs southeast of Site 1: Promise, there is a datapad marked with a
. Reading the datapad will place this mission in the Journal.
Walkthrough
Edit
Find emergency muster point
Edit
Go to the cliffs and read the datapad.
Talk to Addison and Assistant to redeploy Lito
Edit
Back on the Nexus, talk to Foster Addison about getting a specific sleeper out of cryo. She'd rather not be involved in that decision-making, however, and turns Pathfinder Ryder towards her assistant, Vladimir Brecka. Ask him to bring Eos Chief Engineer Grace Lito out of cryostasis to complete the mission.
Aftermath
Edit
After completing the mission, Grace Lito can be found in Dr. Ramirez' clinic in Prodromos.
+270 XP (doesn't show on screen)
On Eos, Ryder can find two bodies of previous colonists with datapads next to them.
One, Aman Kothari, is near the Forward Station next to the outpost , under the awning.
The other, Samantha Bristol, is along the southeastern shore of the lake near Site 1 and 2.
If the datapads are both examined before reading Lito's datapad, Ryder will wonder what happened to the chief engineer. Otherwise, SAM will say that their deaths were not forwarded to the Nexus, as the chief engineer halted records.
Community content is available under
CC-BY-SA
unless otherwise noted.