Hi there!
Edit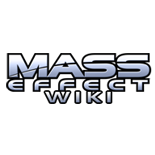 Welcome to our wiki, and thank you for your contributions! There's a lot to do around here, so I hope you'll stay with us and make many more improvements.
I'm really happy to have you here, and look forward to working with you!
User Page Category
Edit
Could you please remove the category on your user page? It's for housekeeping reasons. Thanks! --Tullis 13:43, 3 July 2009 (UTC)
Shepard and gender
Edit
Please remember when making edits to not refer to Commander Shepard as "him" or use phrases such as "Shepard and his squad". Commander Shepard is not referred to as "him" or "her". Thanks, SpartHawg948 23:30, February 19, 2010 (UTC)
Hey thanks for moving Wrex's unique dialogue page becuase of my spelling mistake. I guess I was typing a little too fast. Again thanks for taking care of that. Lancer1289 02:48, May 9, 2010 (UTC)
Please note that we have absolulty no confirmation that the drell in the LotSB trailer if Feron. As such please either find confirmation or we will just have to wait until tuesday. Lancer1289 18:37, September 3, 2010 (UTC)
Community content is available under
CC-BY-SA
unless otherwise noted.